The Self-Governance Communication and Education Tribal Consortium (SGCETC) is a non-profit 501(c)(3) consortium of Tribal nations that elected to use Self-Governance for the delivery of programs and services for their citizens and communities. SGCETC strives to assist all Tribal nations to achieve their own goals of self-government and seeks to ensure that the tenets and purpose of Self-Governance are accurately communicated and clearly understood by Congress, the Administration, Tribal nations and all other interested parties.
Team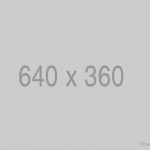 Jay Spaan
Executive Director
Jay is a citizen of the Cherokee Nation. He joined SGCETC as the Executive Director in 2018. Jay also serves as an Adjunct Professor at Arizona State University, developing and teaching Tribal Self-Governance courses in ASU's Indian Legal Program. Prior to joining SGCETC, Jay spent more than a decade evaluating the effectiveness of Federal Indian Programs as a Senior Analyst at the U.S. Government Accountability Office. In addition, Jay serves as Vice-Chair on the Board of Directors for the Society of American Indian Government Employees. Jay holds a Master of Jurisprudence in Indian Law from the University of Tulsa and a Master of Public Administration.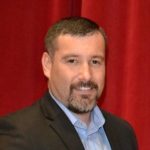 Travis Jansen
Deputy Director
Travis is a citizen of the Rosebud Sioux Tribe. He joined SGCETC in 2019. Travis has more than 9 years' experience in Tribal government administration—most recently serving as the Director of Rosebud Sioux Tribe's Office of Legislative Affairs. In addition, Travis served on the Advisory Council to the US Indigenous Data Sovereignty Network hosted by the Native Nations Institute. Travis holds a Master of Legal Studies in Indigenous Peoples Law from the University of Oklahoma and a Bachelor of Arts in Business Management from Sinte Gleska University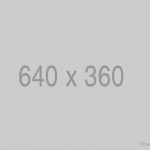 Mandi Johnson
Operations Manager
Mandi Johnson is a citizen of the Choctaw Nation. Mandi joined SGCETC in 2017 as Executive Assistant and brings more than 17 years experience in business operations. Mandi serves many roles at SGCETC, including management of daily operations, recordkeeping, event registration and planning, and research assistance. Prior to joining SGCETC, Mandi was responsible for records management and assisted with daily operations of an oilfield business. Mandi is a 2003 graduate of Eastern Oklahoma State College.
Partners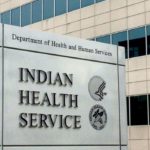 Indian Health Service Office of Tribal Self-Governance
The Office of Tribal Self-Governance (OTSG) is responsible for a wide range of Agency functions that are critical to IHS' relationship with Tribal leaders, Tribal Organizations, and other American Indian and Alaska Native groups. OTSG develops and oversees the implementation of Tribal Self-Governance legislation and authorities within the IHS under Title V of the Indian Self-Determination and Education Assistance Act (ISDEAA), Public Law 93-638, as amended. OTSG is a national program office providing information, technical assistance, and policy coordination in support of IHS Self-Governance activities, with maximum input from IHS staff and workgroups, Tribes and Tribal Organizations, and the Tribal Self-Governance Advisory Committee (TSGAC).
OTSG Director: Jennifer Cooper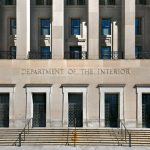 Department of the Interior Office of Self-Governance
The Department of the Interior's Office of Self-Governance (OSG) is responsible for implementation of the Tribal Self Governance Act of 1994, including development and implementation of regulations, policies, and guidance in support of self-governance initiatives. The staff negotiates annual funding agreements with eligible tribes and consortia, coordinates the collection of budget and performance data from self-governance tribes, and resolves issues that are identified in financial and program audits of self governance operations. OSG works with tribal governments to protect and support tribal sovereignty within a Government-to-Government partnership and to advocate for the transfer of Federal programmatic authorities and resources to tribal governments in accordance with tribal self-governance statutes and policies.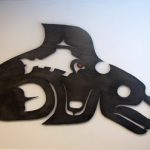 SENSE Incorporated provides professional, technical, and support services to American Indian and Alaskan Native Tribes and Tribal Organizations from its offices in Washington, D.C.  Founded in April 1979, SENSE operates and serves as a Washington, D.C. representative service to keep Tribes and Tribal organizations apprised of emerging issues within the Administrative, Legislative and Judicial branches of the U.S. Government.  SENSE has been on the front lines working with Tribes to reassume their Self-Governance, Self-Determination and Self-Reliant rights.  Professional staff have contributed to the legislative advancement, regulation development and implementation of Self-Governance in the Department of the Interior, Department of Health and Human Services' Indian Health Service and the Department of Transportation. 
 
NUNA Consulting Group, LLC
Founded in 2015, NUNA Consulting Group, LLC is a minority, woman-owned small business headquartered in Los Angeles, California specializing in public affairs driven by quantifiable communications strategy. NUNA is proud to create culturally appropriate solutions for our client base – the NUNA Family – who are comprised of state agencies, national and regional non-profit organizations, governments, and community-owned businesses.
NUNA specializes in serving Indigenous communities through public affairs and strategic communications and recruiting American Indian, Alaska Native, and Indigenous communicators as part of our growing team led by an alI-female leadership team.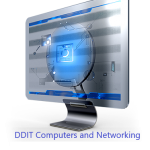 DDIT Computers and Networking
DDIT Computers and Networking is a small IT consulting business located in Southeastern Oklahoma.  DDIT specializes in Information Technology needs for everything from personal computing to large enterprise business entities. We utilize the latest advancements in technology to optimize workflow and productivity.  DDIT has been a proud partner of SGCETC since 2014.



Dean's Results
Dean's Results, PLLC is a Native-owned CPA firm that specializes in helping organizations thrive by providing high impact solutions that get RESULTS. Stephanie D. Dean, a citizen of the Choctaw Nation, is the principal of Dean's Results, PLLC and is a CPA and SPHR with over 20 years of experience working with both for-profit and non-profit organizations.